Careers
Your career, your goals, your drive - let's reach them together.
Join our CHH plywood team and be part of a business providing building blocks for New Zealand home owners and their dreams.
Careers
Kick Start Your Career
At CHH Plywood, we specialise in the manufacture and supply of both structural and non-structural plywood products under the brands; Ecoply®, Shadowclad®, Shadowply and Handiply®.
There are ample opportunities at CHH Plywood in; operations, engineering, sales and marketing (to name a few). With roles across our Tokoroa mill, distribution centre and Auckland head office, the possibilities are endless!
Company Benefits
Working at CHH Plywood, is more than just a pay cheque. We have a range of comprehensive benefits.
These benefits include:
• Company Superannuation including discounted Life Insurance and Income Protection
• Corporate Health & Medical Care Plan
• Employee Assistance Program (EAP)
• Staff discounts at Carters building stores
• Staff parking
• On-site staff canteen
• Staff uniform allowance at our manufacturing facilities including Health & Safety PPE
• Plus awesome opportunities for learning, development and progression
Join the CHH Plywood team and be part of a business providing the building blocks for New Zealand home owners and their dreams.
How to Apply?
Click here to download an Application Form.
Please complete form and email to Jobs@ecoply.co.nz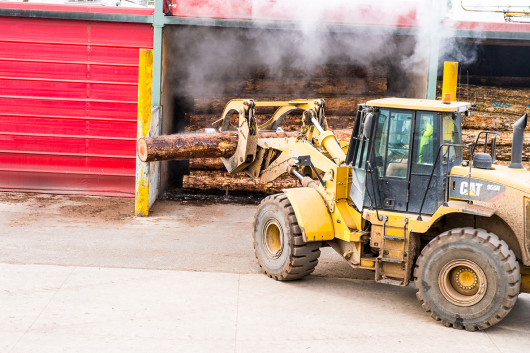 Explore our latest jobs below:
On the job coaching by highly dedicated experienced managers
Specialised and on the job training internal or external as per the requirements of the position
Competitive hourly rate
Belong to a growing city, family oriented community with a relaxed lifestyle
Our Tokoroa plywood plant is the biggest in Australasia, with continuing strong market conditions we need to expand our skills and expertise and have opportunities for talented production operators.
MORE DETAILS
We are seeking self-motivated, quality focussed individuals with an engineering trade background and experience in heavy industrial manufacturing.
Knowledge and experience with computerised maintenance systems and maintenance best practices would also be an advantage.
You will be reporting directly to the Maintenance Supervisor, so you will have the opportunity to get involved in all day to day projects from repairs to preventative maintenance.
MORE DETAILS
Reporting to the Technical Manager, you will play a pivotal role in our Technical team, with your key objective to support customers with product and technical knowledge while always being focused on safe work practises.
The role will consist of, responding to technical product queries; site inspections; working directly with customers to methodically investigate and resolve issues and opportunities; liaising with the sales and marketing team, product presentations; merchant training.
MORE DETAILS